At the heart of every business decision is the question: Will it make us any money? Everyone is looking for quick wins to boost their revenue. While there are no magic potions, there certainly are some methods that are more effective than others.
Here are 9 tools and techniques Home Builders can use to boost their revenue this year.
Chatbots
Chatbots are all the rage with savvy marketing professionals across all industries, and the Home Builder industry is no exception. AtlasRTX is the top platform for chatbots in the home builder industry. These chatbots can engage with prospects in over 100 languages (automatically translated) after they visit a model home and automate the follow up process. It takes on average 5-8 follow up attempts to progress a deal forward. The average sales rep only follows up 3 times. chatbots fill in the gap here. One home builder found that prospects were asking questions to the chatbot that they never would ask to the sales agent. This resulted in a 15% increase in the number of homes sold, and a 50% reduction in the sales cycle.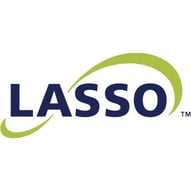 Automating your sales processes with Lasso CRM keeps your sales team organized so they can convert more leads to buyers. Clients that use Lasso's processes see up to a 316% increase in lead conversions. With Lasso CRM your team can:
Capture every lead automatically
Use sales processes to manage leads more efficiently
Be more responsive by receiving real-time website activity alerts
Segment their database to improve engagement with prospects by sending them more relevant information
Large or small, if you're a builder, real estate developer, or new home sales agency, Lasso CRM will help you sell more homes...faster.
OutHouse provides revolutionary interactive software for rendering and animation of model homes, Commercial planning, Architectural Services, and more. This means you can
AdWords
Google AdWords is one of the most effective channels to attract new prospects. The beauty of AdWords is that you are capturing people who are actively seeking out your services. This means that they already have very high intentions of taking some action on your website. Although AdWords is extremely powerful, it takes time and effort to fully optimize it. AdWords is not a simple "set it and forget it" advertising channel. You need an expert like the ones at BlueTangerine to get it set up and pay close attention to it.
Facebook Ads
Facebook ads are also extremely powerful in attracting new clients. Facebook ads work to create more demand for your homes, as opposed to AdWords which mainly captures existing demand. With Facebook you can reach new people who may be targeted prospects. Facebook offers the most advanced targeting abilities on the planet. If you have an expert from BlueTangerine set up and manage your Facebook ads, and you will be able to see crazy high ROI.
Canva is a free graphic-design tool website, founded in 2012. It uses a drag-and-drop format and provides access to over a million photographs, graphics, and fonts. It is used by non-designers as well as professionals.
Instapage is a service that lets you build landing pages for your online marketing and promotion campaigns with ease. It offers features such as A/B Testing, multiple campaign management, easy page building, and a lot more!
Hotjar is a new, powerful tool that reveals the online behavior and voice of your users. By combining both Analysis and Feedback tools, Hotjar gives you the 'big picture' of how to improve your site's user experience and performance/conversion rates. You get awesome tools like heatmapping, session recording, and more
360 Video
360 Video is an extremely interactive and immersive experience. These videos are a great way to show off the inside of your homes. To make a 360 video on Facebook, you just need to upload a panoramic video to Facebook if you have an iphone. If you use an android device, download the Google Cardboard app, and use that to make your panoramic video.
What tools or methods would you add to the list?