Last month, we announced our partnership with Lasso, the leading CRM for new home marketing and sales. This pre-built software integration gives Lasso and AtlasRTX customers a simple way to push Lasso registrant information to AtlasRTX, and automatically record all prospect chatbot communication directly in Lasso.
We caught up with Lasso to hear more about how they help new home marketing and sales and why they integrated with AtlasRTX's A.I. chatbot solution for home builders.
What is Lasso?
Builders spend a lot of money on marketing and sales, but most struggle to convert enough leads into buyers. So we created Lasso, a CRM software custom-built to make it easier to capture, follow-up, engage, and convert more prospects into home buyers.
We're the leading provider of cloud-based CRM software designed exclusively for new home marketing and sales. Home builders, real estate developers, and new home agencies use Lasso CRM to radically improve lead management, convert more prospects to buyers, and sell their communities faster, easier, and more profitably.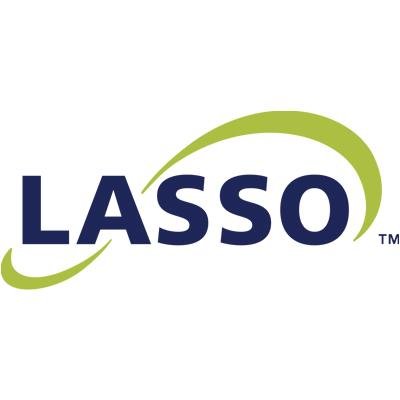 Many of our team members have successful backgrounds in new home sales and marketing, so we understand the nuances of prospect engagement and management specific to this industry. We are committed to innovation and excellence, and continue to recruit the most forward-thinking talent in technology and new home sales. We have proudly served the new home industry for over a decade.
What types of home builders are most successful with Lasso?
With over 400 clients in North America, we have clients who build as few as 25 homes a year, up to those building more than 2000. Lasso was designed to support new home sales regardless of the builder's size.
What does Lasso look for in an integration partner?
As the hub for new home sales and marketing technology, we look for integration partners who are developing technology that supports the objective of our clients—selling more homes.
Whether it's technology that improves lead conversions or makes it easier operationally, we develop integrations with partners who will help our clients reach their goals.
Why the integration with AtlasRTX? What does it offer Lasso customers?
The integration with AtlasRTX chat functionality gives our clients a great opportunity to improve the buying experience for their prospects as well as provide greater customer intelligence for themselves.
AtlasRTX gives our clients an efficient way to engage prospects and the Lasso integration makes it easier to capture these exchanges seamlessly. No more manually entering the same information into two systems or grabbing a screenshot of a conversations is required.
Chris Hartley from Dunhill Homes, uses both AtlasRTX and Lasso with some great results.

What technology trends is Lasso seeing to which home builders should pay attention?
From a sales and marketing perspective, I think the technology trends most builders should be looking at focuses on improving engagement.
Mobile-first website

. Since everyone is "on their phone," it's important that builders have a website that not only keeps potential buyers engaged about the community, but also makes the information accessible.

Texting and chat.

Buyers expect an immediate response so builders need to incorporate technology that responds to them quickly and in format that's most convenient to them. While email is definitely not dead, the increased use of texting as a means of communication can't be underestimated.

AR/VR

. Augmented and virtual reality helps bring to life 2-D floor plans so buyers can visualize and experience what their homes can be.

CRM

. Having a CRM should be a given to running a successful business. In a

recent survey

we found that a little under half of builders weren't using CRM. Organizing a sales team, keeping track of all inquiries, and having a follow-up process that is consistent and scalable can't be done without having a proper system in place.
Interested in learning more?
Talk to us to learn more about how you can use Lasso and AtlasRTX together.